Environment´s information
The Pre Pyrenean Basin of Aoiz is a transition between the high Navarre Pyrenean and the Medium Area of Navarre. IN the East it is the Pre Pyrenean Basin of Lumbier with its famous "hoces". In Aoiz its old urban core highlights which is full of Gothic architecture and houses of good set of chairs with big doors or semicircular arch, Wood eaves and some blazons. Casa Palacio de Argamasilla from the XV century, and the bridge of Auzola or Bidelepu over the river Irati are very interesting. And it is also worth highlighting the church of San Miguel, built from the XV century. Close to Aoiz is the Reservoir of Itoiz which is the biggest reservoir of Navarre its picks the water of the river Irati in the beautiful natural environment which is between the valleys of Arce and Lónguida. And a little bit more to the North, we arrive up to the reservoir of Usoz, 20 minutes far from the Forest of Irati, surrounded by holm oaks and kermes oaks and it is in a foz of 2 kms of length. The medieval tower of Ayanz with its crenellated ending in a style of the XIV century. Likewise it is Good of Cultural Interest the tower of Celigueta. And in Liberry there is another good example of the tower with crenels. In Artieda there is a Gothic castle-palace. And in Lumbier there is a Interpretation Center of "foces" that you should go to visit them.
Meoz
Small pre Pyrenean village on the top of a hill that's why it has beautiful views even of the Pyrenees (Orhi Mounts, Mesa de los Tres Reyes, Peñas de Izaga, Foz de Arbayun, Foz de Lumbier, etc.). Close to the Itoiz swamp and to Aoiz which has all the services. It is a council of the Valley of Lónguida in the Pre Pyrenean watershed of Lumbier-Aoiz, 44 km from Pamplona. In the parish of San Pedro, of medieval origin, different constructions were made in the XVII century. In the Diocesan Museum of Pamplona a Gothic Virgin of the advanced XIII century is kept, of crude work. There is a hermitage dedicated to Santa Colomba with a well keep façade and built by a big column of midpoint on a bevelled fascia which leads to pilasters. In its tympanum, supported by two brackets roll looks beautiful monogram of Christ of good size and with the S carved backwards. The village is located two kms from Aoiz.
Tours

* Castle of Javier- Monastery of Leire- Romanesque Churches of Santa María de Arce-City-Mounumental of Sanguesa ( 20 min )

* Route of the Grainers of San Fe-Uriz-Ecay-e.t.c. ( 10 - 20 min)

* Foz of Arbayun-Lumbier-Ugarron ( 10 min )

* Rocesvalles-Forest Irati-Valleys de Ronkal y Salazar ( 20 - 30 min )

* Riding horse and flight center (10 min )

* BTT routes- HIking in the Mountain Chain Izaga (15 min )

* Paragliding n La Sierra de Leire ( 20 - 25 min )

* Ability to browse and take mud baths and hot springs Tiermas ( reservoir of Yesa ) ( 25 - 30 min )
WHERE TO GO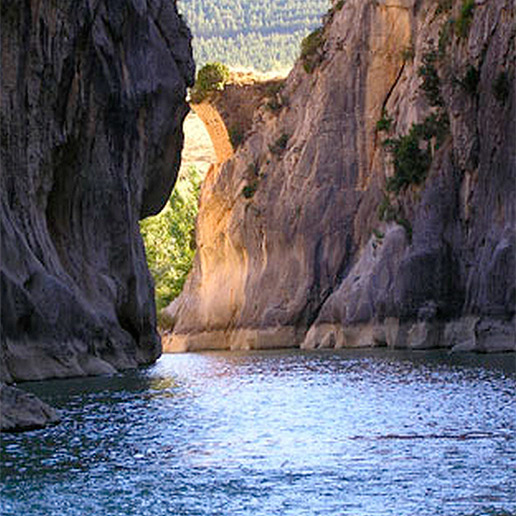 Foz de Lumbier
Es una profunda y estrecha garganta en torno al río Irati de una longitud de algo más de un kilómetro y un desnivel máximo de 120 m. Reserva Natural ideal para disfrutar de un paisaje impresionante, p...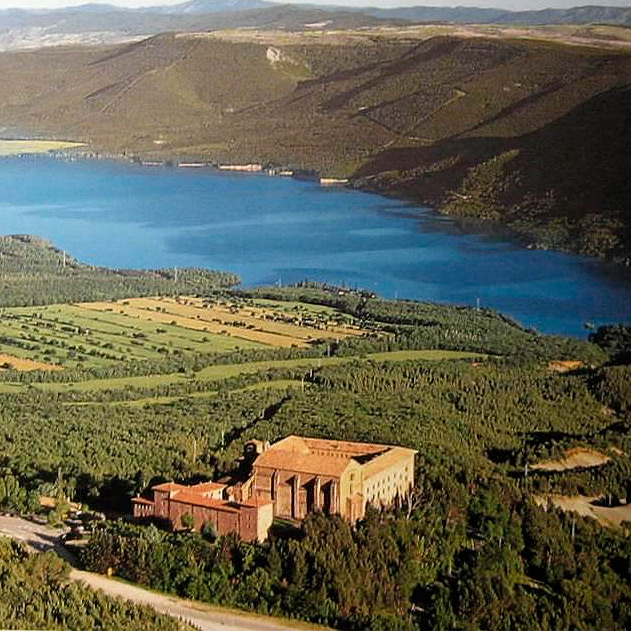 Monasterio de Leyre
Uno de los mejores monasterios de España situado en un bello entorno natural en el que un románico naciente aflora de manera singular de los siglos XII y XII. Y cerca se encuentra el embalse de Yesa c...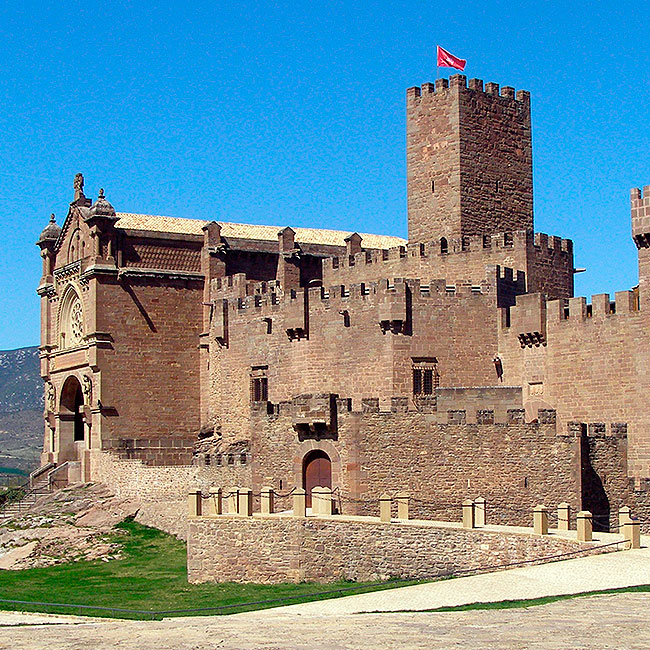 Castillo de Javier
Sus torres almenadas recortan el cielo reforzando su encanto medieval. Cuna de San Francisco Javier, a 8 km. de Sangüesa, al que peregrinan miles de navarros en la Javierada. Su conjunto arquitectónic...
UPCOMING EVENTS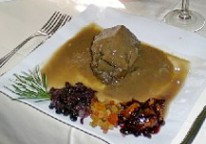 Jornadas Gastronómicas de caza
En Baztan, del 11 de octubre al 1 de diciembre
Con la llegada del otoño, la caza se convierte en uno de los principales reclamos del Pirineo Occidental navarro. Aficionados a la práctica de este deporte y amantes de la buena mesa tienen una cita i...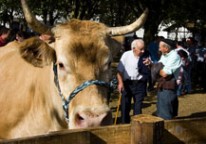 Ferias de Elizondo
En Elizondo, del 25 al 26 de octubre
Las Ferias y Mercados que se organizaban periódicamente en numerosas localidades navarras continuaron siendo, hasta comienzos del siglo XX, el principal centro de compra venta de los consumidores. En...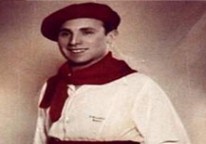 Certamen de Jotas Raimundo Lanas
En Murillo El Fruto, 3 de noviembre
El sonido de Navarra es una jota. Esta ancestral forma de expresión popular no ha caído en desuso. El juglar de la jota navarra por excelencia fue Raimundo Lanas, también conocido como el Ruiseñor. Na...